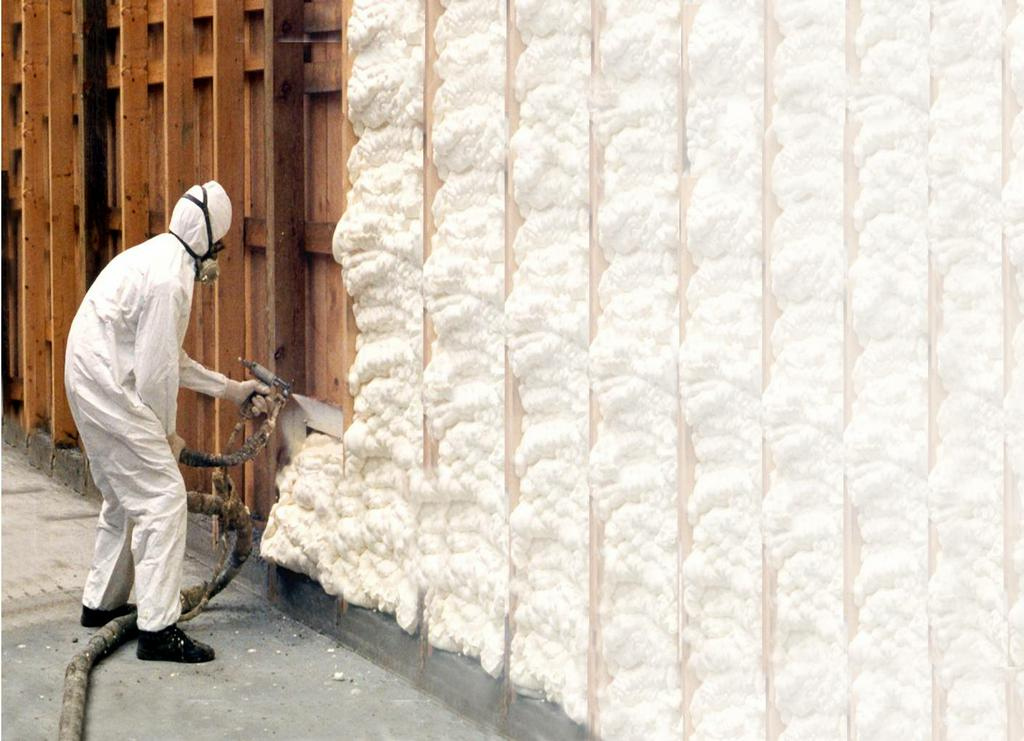 Our Spray Foam Roofing Services
In addition to the more conventional roofing services we offer, we also offer spray foam roofing. Spray foam roofing is a marvel in the roofing industry and can be convenient for both roofers and customers alike. 
For those first exposed to this type of roofing, the natural reaction to this service may be skepticism. However, spray foam roofing is a proven roofing solution that has already been applied to countless roofs in a variety of climates. 
Interested in spray foam roofing but need more info? We can help! Learn more about spray foam roofing from the information below, and contact our team today to get started on your spray foam roofing installation and maintenance services! 
What Is Spray Foam Roofing?
Spray foam roofing, also referred to as spray polyurethane foam (SPF) roofing, is a type of roofing solution that uses a foam-like substance to coat a roof. Once applied, the foam will harden, giving it a smooth and shiny appearance similar to an orange peel. This type of roofing is quickly gaining popularity for its ease of installation and long lifespan, among other benefits.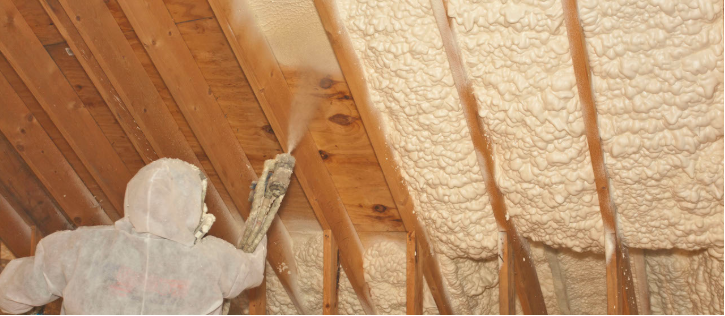 The Advantages of Spray Foam Roofing
Spray foam roofing is gaining traction among roofers and property owners alike for a variety of reasons. One of the biggest driving reasons is that spray foam roofs have among the highest R-values (~6.6 per inch) when compared to other conventional roofing materials. 
R-value is used to measure the ability or capacity of a material to resist heat flow. A high R-value means it is resistant to hot or cool air passing through it. This translates to incredible energy savings, which is why new spray foam roofs usually pay for themselves over time from HVAC savings. 
SPF roofs can also be very quickly installed when compared to other roofing types like rubber that has to be custom-fitted, and they can be re-coated when they wear too thin. This means that an SPF roof that is properly installed and regularly maintained/re-coated can last many decades. In fact, many SPF roofs that were installed in the 1960s and 70s are still performing very well, which translates to major financial savings. 
How Do Installation & Maintenance Work?
As the name suggests, spray foam roofing is applied by being sprayed onto the roof of your building. Since it can be sprayed instead of being applied in conventional ways, it makes the process generally much quicker and easier. Spraying also has the added benefit of vastly reducing the opportunity for leaks, since seams will not be a major factor. 
Maintenance for spray foam roofs is very similar to maintenance for regular roofs, with some key differences. Firstly, it is important that blemishes like tiny holes, punctures, cracks, splits, or blisters are caught early and treated. Unnecessary items should also be kept off of the roof since they can hasten the deterioration of the roof. Signs of discoloration may also point to a larger issue with the roof that needs to be remedied. 
These issues, among others, can normally be remedied easily if caught early. Thus, we tend to recommend regular roof inspections (and inspections after significant weather events) when possible so a professional eye can look for any potential signs of trouble and offer recommendations quickly.
What Types Of Roofs Can SPF Be Applied To?
Believe it or not, spray foam roofs can be used in residential, commercial, and industrial applications. Generally, SPF roofs are installed on flat or low-sloped roofs because they are best suited to the strengths of the material.
The Lifespan of A SPF Roof
As we stated earlier, an SPF roof can last as long as you want. Without maintenance or re-coating, you can expect your roof to last anywhere from 10-20 years. The roof's life span all depends on the quality of the initial installation job and the subsequent maintenance and re-coating jobs. If you are willing to invest in a material that is slightly more expensive than other roofing materials, you can have a roof that will last as long as you need it to. 
At Century Roofing & Construction, we can provide both the installation and maintenance services you need. Our roofing team has the knowledge and expertise to complete your project to the highest standard, so you can have peace of mind knowing your roof is in good hands.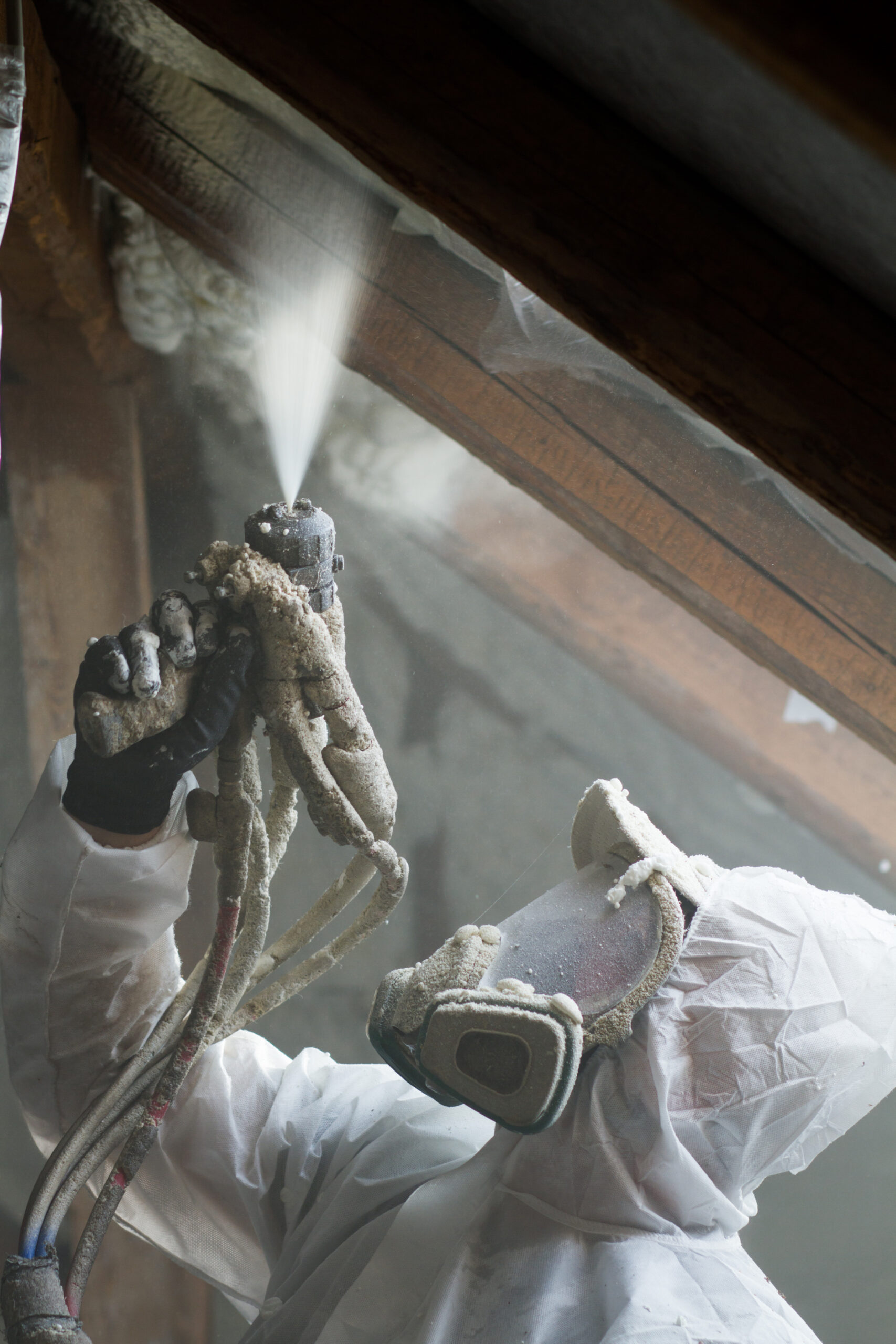 Choose Century Roofing & Construction For Your SPF Roof!
Spray foam roofing is a great option for a commercial roof and our expert installers can help you see the magic of this roofing solution. Contact our team today to learn more about SPF roofing or for a consultation and estimate!
Are you looking for spray foam services?