Repair Service - Commercial & Residential Roof Repair
Century Roofing & Construction proudly offers residential and commercial roofing repair to clients in El Paso. Our highly-reviewed team has many years of experience fixing a wide array of roofing issues, from hail damage to emergency leaks and much more. Roofs, like plumbing, HVAC, and other types of infrastructure, usually aren't something people think about until something is wrong. Roof problems always seem to occur at the worst time, and they can disrupt many other things in your life. This is where our roof repair services come into play.
If you're a home or business owner looking for a reliable local team to inspect and fix your roof, don't hesitate to contact our team today for a consultation!
The top causes for roof damage are highly dependent on the weather patterns and general climate of the region. In the Southwest, we have a unique climate that can lead to certain roof hazards being more prevalent than others.
The following hazards are the most common in our region: 
Extreme heat 

Hail 

High wind 

Extreme dust

Intense, infrequent rain

Broad temperature range (cold winters, very hot summers)

Old age
On top of the above environmental factors, some roof damage can, unfortunately, be caused by human error. For example, leaving unnecessary materials on a roof could cause damage, or a poor installer or repair team could cause damage that shows up later down the line.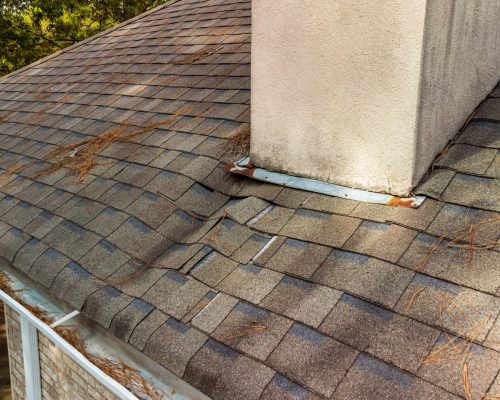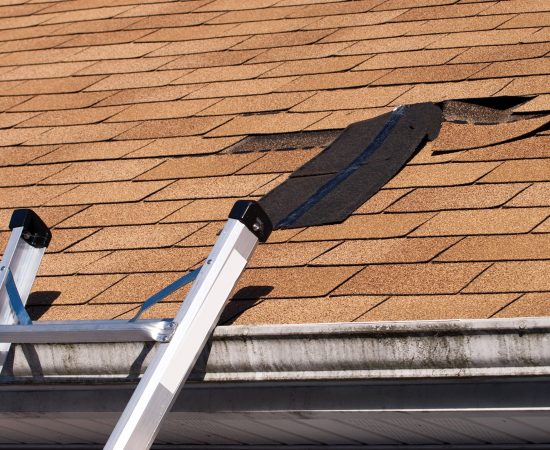 Signs Your Roof Is In Disrepair
Signs that your roof is in need of repair will vary based on the type of building and roof you have. For instance, there are some signs of disrepair that a spray polyurethane foam (SPF) roof could exhibit that won't be reflected on a TPO roof.
Below are some very general signs that a portion of your roof may not be performing the way it should: 
Water damage in the home or on the roof

Missing or damaged shingles 

Fascia and soffit deterioration

Curling shingles 

Mold, moss, or fungi

Rusted or leaking gutters
Of course, this does not represent a full list of things to look out for, but seeing any of the above signs may warrant a call to a professional roofer. 
Similarly, regular maintenance is also incredibly important when it comes to getting the most out of your roof. Since El Paso roofs are exposed to a variety of different weather situations, they need to be regularly touched up to accommodate. Sometimes this can be a simple cleaning, or it can be making minor repairs. Maintenance, like inspection, serves the ultimate purpose of making your roof last as long as possible. This can be achieved with regular, deliberate maintenance. 
To catch potential roofing issues early and address them in a timely manner, we generally recommend regular inspections of your roof. 
For residential and commercial clients alike, regular inspections are key to catching issues before they turn into big, costly repair jobs.
How Long Will My Roof Last?
Our company was founded in 2009, and since then we have encountered nearly every type of roof damage imaginable. We've tackled the full gamut of roofing problems for residential and commercial clients, and we bring that wealth of expertise to the table for every client. 
In addition to having the skills for the job, we also prioritize quality customer service and communication. We make sure our clients are clear on the process every step of the way so you can be sure you are in good hands. 
Why You Should Choose Century Roofing & Construction
Metal roofing is already taking El Paso by storm, with many happy home and business owners already enjoying their metal roofs. To learn more about metal roofing and what it can do for you, feel free to contact our team for a consultation and a free estimate!
Looking to have your roof fixed by a trusted team of roofing professionals? Look no further than Century Roofing & Construction! With years of experience under our belt, we're confident we can fix your roof and get you back to your life. Contact us today to get started! 
RESIDENTIAL & COMMERCIAL Roofing Contractors In El Paso, TX
Give us a call today to begin your roofing or construction project!
FREE ESTIMATE: (915) 261-7787