Among the many different types of roofs, few are growing faster in the roofing industry than metal. Metal roofs have been around for hundreds and even thousands of years, but they are making a huge comeback in the modern day. Century Roofing & Construction offers metal roofing services for residential and commercial clients in El Paso. 
In simple terms, metal roofing refers to the use of metal shingles or sheets to cover the roof of a building. Metal roofing in the U.S. is most commonly associated with commercial roofing, though it is gaining popularity as a residential option as well.
At Century Roofing & Construction, we are proud to offer metal roofing services for our clients in El Paso, from inspection and maintenance to full installations.
The Benefits of Metal Roofing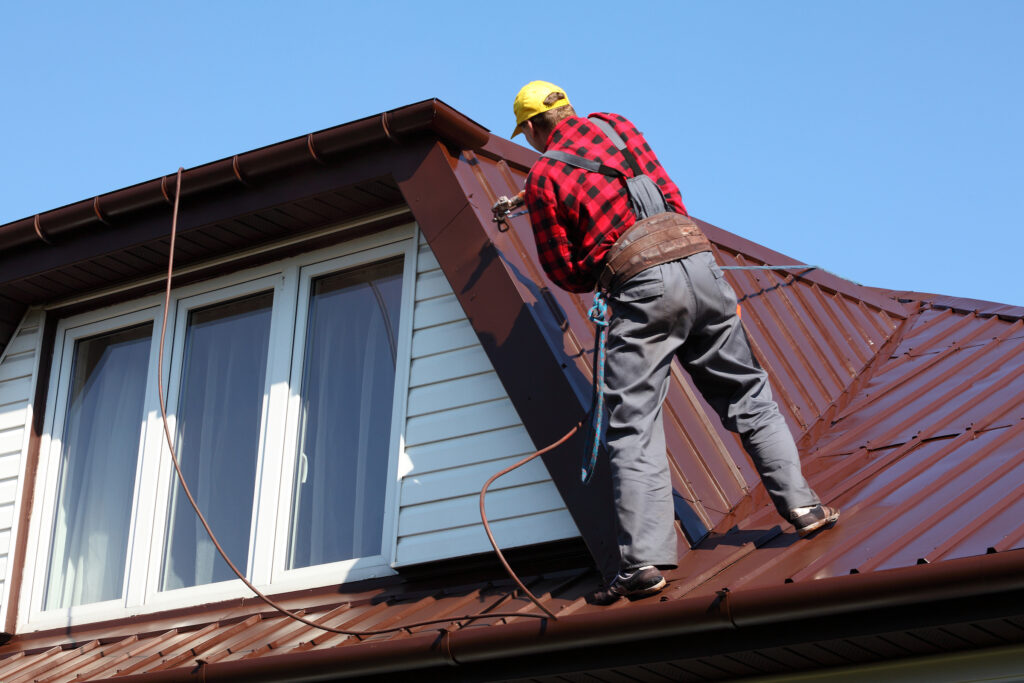 The benefits of commercial and residential roofs have a great deal of overlap, but there are some differences as well. Between both commercial and residential metal roofing, you can expect the following benefits:
Long lifespan (40-50+ years)
Lightweight
Relatively quick install
Heat reflection
Lower environmental impact
Wind-resistance
While other types of roofing may have these benefits to greater or lesser degrees, almost none share all of these benefits with metal roofing solutions.
The above benefits listed for metal roofs are most noticeable for commercial roofs because of the square footage that has to be covered. At scale, the benefits are very prominent for business owners in the short and long term. Some business owners are even able to secure tax benefits for using metal roofs, which could add even more value. 
Metal roofs can be a great option for residential homes, especially if you plan to keep the home in your family for some time or want a great value for sale. Metal roofs come in a variety of colors, some even being able to mimic the orange clay tiling that is so common in residential areas. 
Types Of Metal Roofing We Work With
Our team can work with metal tiling or metal sheets for roofing. There are some subtle differences between the two kinds, but they more or less function the same once installed. We can provide installation, repair, and maintenance services for all kinds of metal roofs. 
Trust Century Roofing With Your Metal Roofing Needs! 
Metal roofing is already taking El Paso by storm, with many happy home and business owners already enjoying their metal roofs. To learn more about metal roofing and what it can do for you, feel free to contact our team for a consultation and a free estimate!
RESIDENTIAL & COMMERCIAL Roofing Contractors In El Paso, TX
Give us a call today to begin your roofing or construction project!
FREE ESTIMATE: (915) 261-7787