Century Roofing & Construction is proud to offer the best roof coating services in El Paso. Roof coatings can be used for different types of roofs. They act as a protective barrier between your roof and the elements. 
As each year passes, roofing materials and techniques improve, leading to a higher lifespan than usual. You can extend the life of your roof even further with the help of quality roof coatings. Give us a call today to schedule a free consultation! 
Roof coatings can save your home or business time and money down the line. Below are the main benefits that roof coatings can give your commercial roof: 
Cooler building – White or reflective roof coatings have the benefit of reflecting the sun's rays. In doing so, your building can stay cooler overall, which has a variety of benefits. 
Lower energy consumption – One of the benefits of having a cooler building is lower energy consumption. You can save money on air conditioning in the spring and summer months, which is very beneficial in the infamous Southwestern heat. 
Improved leak resistance – A roof coating also acts as another layer of protection for your roof, which protects your roof against leaks. Having your coating continuously maintained will further protect your roof against leaks. 
Smaller carbon footprint – As a result of the lower energy consumption from roof coatings, your building should lower its carbon footprint overall. Not only can you save money, but your roof coating will be a net benefit to the environment as well. 
Longer roof lifespan overall – Lastly, and most importantly for some, roof coatings can drastically increase the lifespan of your roof. This is because the coating will take the brunt of the weather, rather than your actual roof. 
Roof coatings come in a variety of types, but there are four main types of roof coatings that are most often used in the U.S. Below are the top four most common roof coatings: 
Hydrostop
Silicone 
Acrylic 
Each roof coating has its own upsides and downsides which we can explain in detail during a consultation.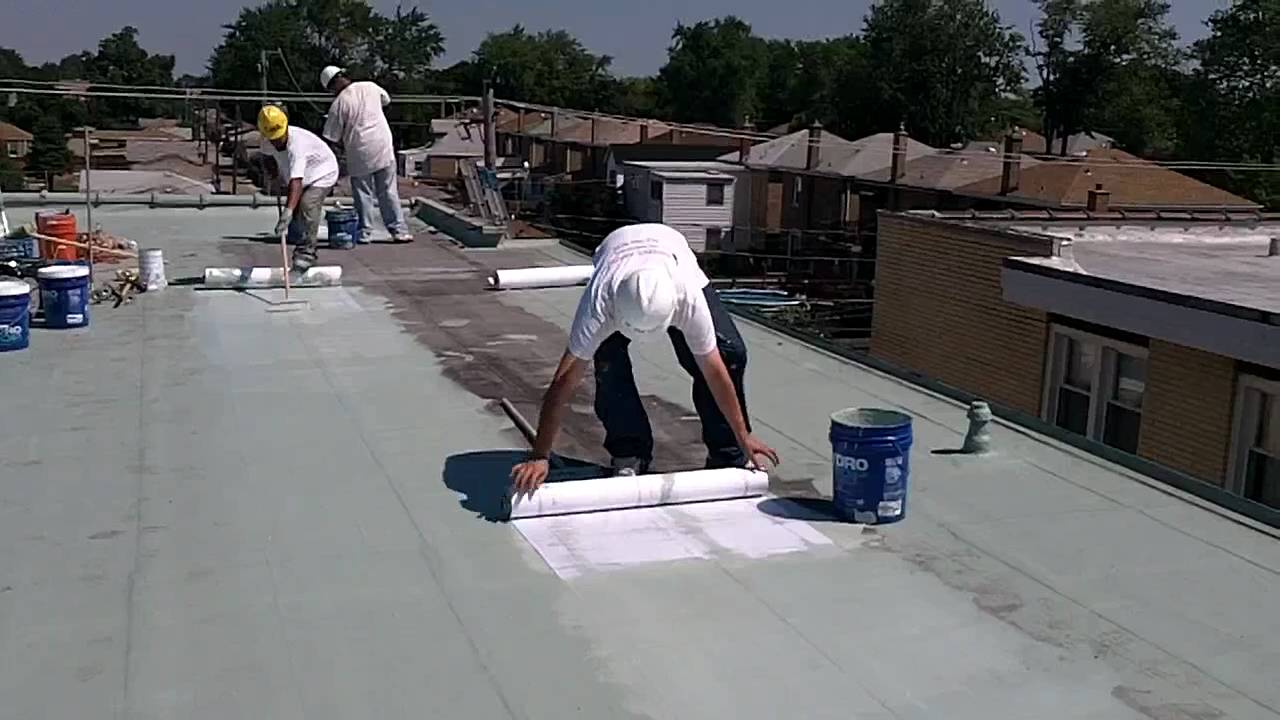 Which Coating Is Right For Me?
The kind of coating that's best for you will depend on a variety of factors, including the type of roof that you have and the climate your roof is in. When you contact our team, we will ask you questions about your roof, provide you with coating options, and even provide a free estimate.
The roof coating process depends on the type of roof coating you have applied to your roof. When you contact us about a roof coating, we will send a member of our team to inspect your roof and give you a recommendation and a quote for the project. Once we've agreed to the quote and tentative timeline for the project, we will then get to work applying your desired coating to your roof. 
After the coating is applied, we can offer subsequent inspections and maintenance to ensure your roof is covered. 
Choose Century Roofing For All Things Roof Coating!
Roof coatings are a fantastic way to protect your roof and extend its life, saving you money and stress down the line. Contact us today for more information about roof coating and the benefits they can offer. 
RESIDENTIAL & COMMERCIAL Roofing Contractors In El Paso, TX
Give us a call today to begin your roofing or construction project!
FREE ESTIMATE: (915) 261-7787